Austin's SXSW Center named an ENR Best Project in Texas
Award | July 2020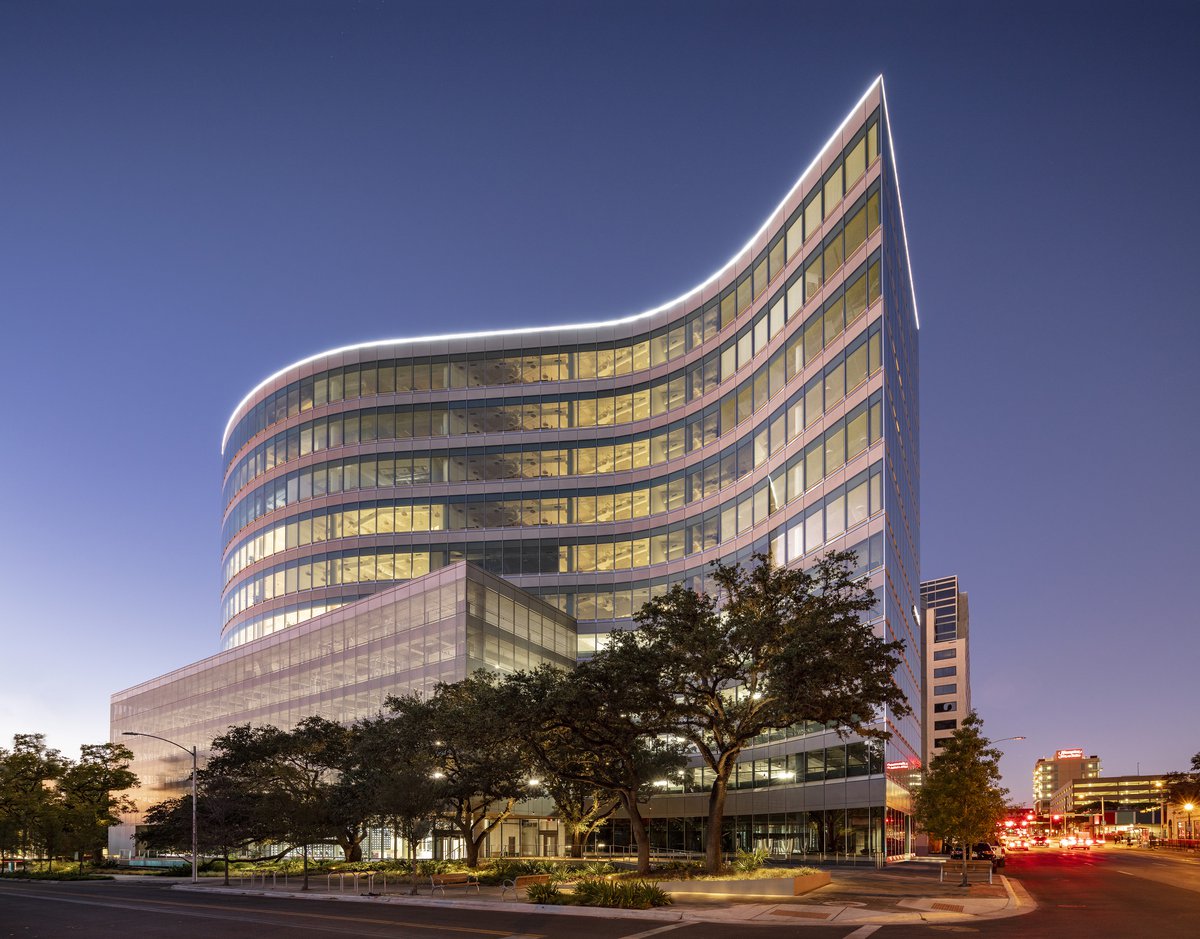 Sponsored by Engineering News-Record, the awards recognize excellence in design, innovation, and construction quality. SXSW's iconic headquarters received the Award of Merit. 
Executing the distinctive S-shaped building, with its column-free floor plan, called for structural ingenuity: the design features sloping columns along with upturned and downturned long-span beams to achieve the desired open concept, which offers near-180-degree views from office floors. To meet these and other complex challenges posed by the building shape, the construction team implemented a layered field engineering process, ensuring close coordination among the various building trades. 

Another major challenge was preserving the existing heritage live oaks, a vitally important feature of the project. To protect the trees' critical root system, drains were relocated and utility pipes rerouted throughout the site. These and other environmental measures have allowed the live oaks to flourish, providing a lush sanctuary enjoyed by the entire community.