IAAM breaks ground
milestone | October 2019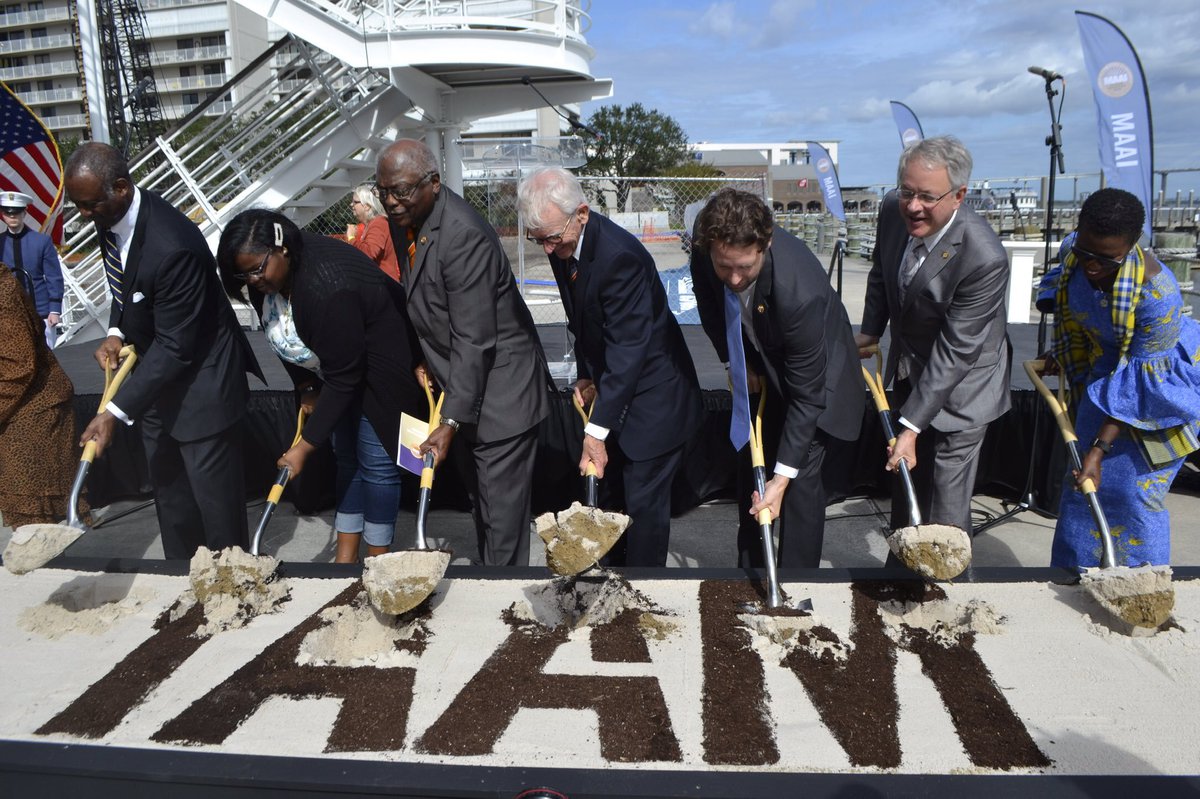 Hundreds attended a public groundbreaking ceremony for the International African American Museum in Charleston, South Carolina, on October 25. 
Former mayor Joe Riley, who first conceived of the museum more than twenty years ago, and House Majority Whip Jim Clyburn, one of its earliest proponents, delivered keynote addresses.
The museum will rise on the site of Gadsden's Wharf, the port of arrival for nearly half of all enslaved Africans brought to North America in the eighteenth and nineteenth centuries. In addition to historical and cultural exhibitions, IAAM will house a family history center for ancestral research and a social justice action lab. 
The 31,600-square-foot brick-clad building, designed by Henry N. Cobb, will be elevated 13 feet above ground to shelter a contemplative open space. The landscape design, by Walter Hood, includes a meandering sweetgrass field and objects evoking the history of the site.
The museum is expected to open in late 2021.