Yvonne Szeto honored with Immigrant Achievement Award
Award | September 2023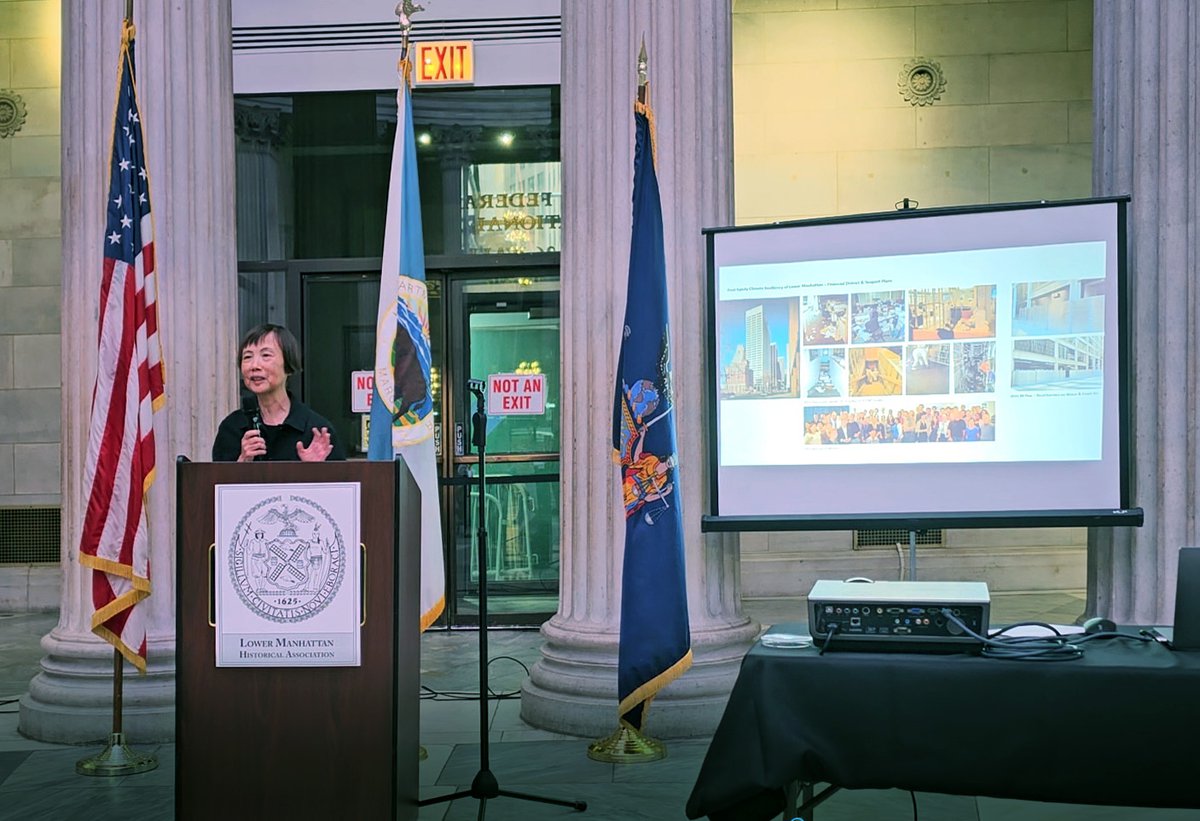 Manhattan Borough President Mark Levine presented Yvonne Szeto with the Alexander Hamilton Immigrant Achievement Award at a ceremony at Liberty Hall on Wall Street, organized by the Lower Manhattan Historical Association. 
The award recognizes foreign-born naturalized citizens of the United States who have made outstanding contributions to Lower Manhattan and New York City. Yvonne, who was born in Hong Kong, was one of five awardees honored for their achievements in various fields. 
In accepting the award, Yvonne spoke about the experience of Pei Cobb Freed & Partners in Lower Manhattan, both as a local business—enduring the September 2001 attacks and the flooding caused by Superstorm Sandy in 2012—and as the architect of two projects closely related to 9/11: the Goldman Sachs world headquarters, located across West Street from the World Trade Center site, and the redesign and rebuilding of the City University of New York's Fiterman Hall, which was irreparably damaged by the collapse of 7 WTC. Both projects were catalysts in the revitalization of Lower Manhattan following the events of September 2001.