World-class ambulatory care facility David H. Koch Center opens
Opening | April 2018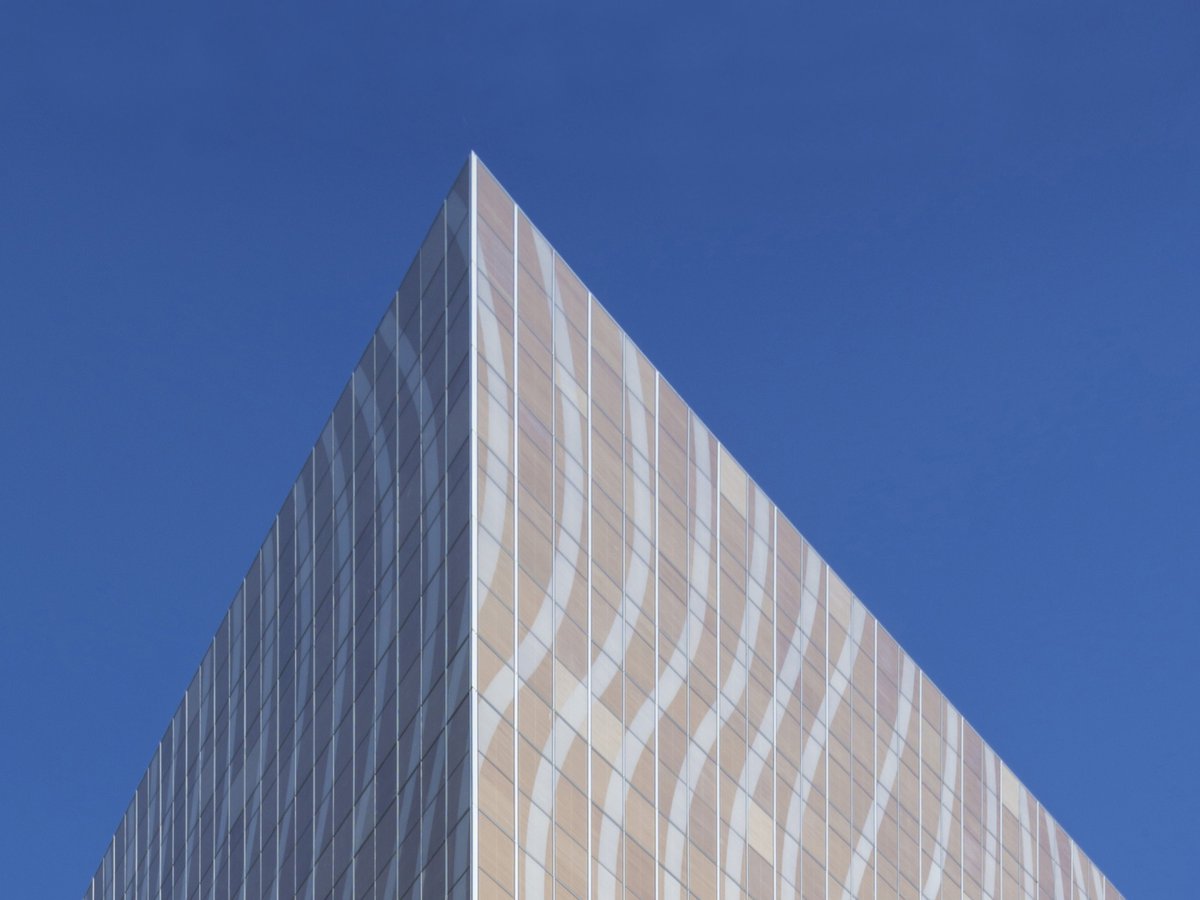 New York, NY (April 24, 2018) – Today, NewYork-Presbyterian celebrated the opening of the NewYork-Presbyterian David H. Koch Center, a world-class ambulatory care center that combines innovative clinical approaches and cutting-edge technology to provide exceptional care and a seamless patient experience. A multidisciplinary team of specialists will begin seeing patients at the center, starting April 30.
The approximately 740,000-square-foot facility, located at the NewYork-Presbyterian/Weill Cornell Medical Center campus on York Avenue and 68th Street, is home to a wide range of ambulatory care services, including outpatient surgery, interventional radiology, diagnostic imaging, and infusion services, as well as an Integrative Health and Wellbeing program that will open in June. The project was made possible by a $100 million gift from longtime NewYork-Presbyterian Trustee David H. Koch.
"Today's official dedication of the NewYork-Presbyterian David H. Koch Center is indeed a special occasion for me, Julia and our entire family. Understanding the increasing shift from inpatient to outpatient care, the center was designed to deliver the most advanced clinical care to patients in a setting where both the patient and family will feel respected and supported with the utmost compassion," said David H. Koch, NewYork-Presbyterian Trustee. "Thank you to Dr. Steven J. Corwin, Chair Frank A. Bennack Jr. and the entire Board of Trustees and all the fine medical professionals from NewYork-Presbyterian Hospital for the distinct honor of having this beautiful facility bear my name."
"Remarkable innovations and attention to detail will make each patient who visits the NewYork-Presbyterian David H. Koch Center confident that they are in the right place to receive the outstanding, individualized care that NewYork-Presbyterian is known for," said Frank A. Bennack, Jr., chairman of the NewYork-Presbyterian Board of Trustees. "With this new building and the seamless patient experience it offers, NYP is redefining the paradigm for ambulatory care."
"Our goal in creating the NewYork-Presbyterian David H. Koch Center was to develop a new vision for what ambulatory care could be by focusing first and foremost on patients' needs and the delivery of exceptional care," said Dr. Steven J. Corwin, president and CEO of NewYork-Presbyterian. "Every decision about the design and operation of this building was made with the patient in mind, from the quick and easy check-in to the private prep and recovery rooms, light-filled treatment areas and real-time status updates. This is truly an environment that was designed for healing, and we believe it represents the future of ambulatory care."
For patients, the NYP David H. Koch Center will serve as a one-stop destination for individualized, coordinated care from diagnosis to treatment. Multidisciplinary teams of physicians from Weill Cornell Medicine, working collaboratively under one roof, will consider each patient holistically, whether they are being treated for digestive diseases, cancer or other conditions, or coming for outpatient surgery, interventional radiology or diagnostic imaging.
Smart technology and smart spaces are central to the design and function of the building to make patient visits as smooth and pleasant as possible. For example, patients can complete their paperwork remotely and securely before their visit, on their mobile phone or online. Upon arrival, they will be offered a personalized "smartband" that provides access to the building and receive information about their visit and step-by-step directions to their room through the NYP app. Each patient's visit has a clear, planned flow that begins and ends in the same space for patients having a procedure, a private prep and recovery room that serves as "home base" for them and their companions throughout their visit. 
Technologies are central to delivering exceptional, cutting-edge care. A prime example is the NYP David H. Koch Center's MRI/PET/Angiography suite, the first of its kind in the world. Combining all of the key imaging technologies used for minimally-invasive procedures, including MRI/PET, fluoroscopy, ultrasound, and rotational CT, it enables clinicians to diagnose, plan, and precisely guide procedures and verify their completeness. The NYP David H. Koch Center features three linear accelerators, including New York's first MRI-guided linear accelerator for precision radiation treatment of tumors.
Additional clinical features include:
* 12 operating suites,
6 interventional radiology procedure rooms,
and 11 endoscopic procedure rooms, including an operating room dedicated to breast surgery with mammography and ultrasound equipment.
* Decentralized clinical care with stations directly outside private patient rooms, offering patients easier access to their care team.
* Radiation oncology services located on the light-filled 4th floor, thanks to the building's unique engineering. Unlike many institutions, there are no basement treatment areas here.
* Easy access to discharge instructions, test results and video follow-up appointments with physicians through the NYP app. 
"The NewYork-Presbyterian David H. Koch Center is a wonderful addition to our academic medical center," said Dr. Augustine M.K. Choi, the Stephen and Suzanne Weiss Dean of Weill Cornell Medicine. "This cutting-edge facility provides a tremendous opportunity for Weill Cornell Medicine's physicians to translate the latest biomedical research breakthroughs made at the bench into superior treatments and therapies for our patients. We congratulate NewYork-Presbyterian on this remarkable milestone."
Other features that enhance the patient experience include:
* A unified patient schedule that allows patients to go straight from the elevator to their exam or procedure preparation room rather than having to spend time in a large waiting room.  
* Constant communication, including real-time text message updates, will keep loved ones apprised of the patient's progress. Or they can view this information on a digital smart board in the private prep/recovery area.
* Restaurant-quality meals in the café, catered by Restaurant Associates.
* An integrated drop-off and pick-up area – with easy access from 68th and 69th Streets – and underground valet parking for those arriving by car. 
Integrative Health  
 Beginning in June, the NYP David H. Koch Center will be home to the Integrative Health and Wellbeing program at NewYork-Presbyterian, in collaboration with Weill Cornell Medicine, which focuses on preventing disease and promoting physical, psychological and social well-being through holistic health care. The program strives to help patients lead healthier lives by offering self-healing tools they can use every day. The Integrative Health and Wellbeing program's services will be available to NYP David H. Koch Center patients in an effort to treat the whole patient, reduce anxiety and enhance the patient experience. 
Sustainability and Resiliency
The NYP David H. Koch Center is designed to be highly sustainable, from its green roof, which is also a "blue roof" that can detain up to six inches of storm water, to its high-performance building envelope. The distinctive "skin" consists of triple-paned insulated glazing with a slatted wood screen, which significantly reduces solar glare, building heat gain, and the need for solar and privacy shading.
The building is also resilient in the case of an extreme weather event or disruption to city power, with heating equipment, air handling units, emergency generators and other key operational equipment located on higher floors above potential flood levels.
Three eminent firms, HOK, Ballinger, and Pei Cobb Freed & Partners, collaborated on the architecture and design of the building. Peter J. Romano and Company is the project manager, and Turner Construction is the construction manager. 
NewYork-Presbyterian Alexandra Cohen Hospital for Women and Newborns
Beginning in 2020, the top five-and-a-half floors of the building will become home to the NewYork-Presbyterian Alexandra Cohen Hospital for Women and Newborns, the first of its kind in the tri-state area, offering compassionate, personalized care to pregnant women, newborn babies and their families. The 220,000-square-foot hospital within a hospital will feature 75 private rooms and well-baby bassinets, 60 neonatal intensive care isolettes, 16 labor and delivery rooms, five cesarean section operative suites, 20 maternal critical assessment and treatment unit rooms and 15 ultrasound rooms, which will offer state-of-the-art visualization. It is set to be the first facility in New York City to have MRI capabilities and an operating room in its neonatal intensive care unit.