PCF&P's Sunnyside Yard Master Plan is a Finalist
Award | April 2021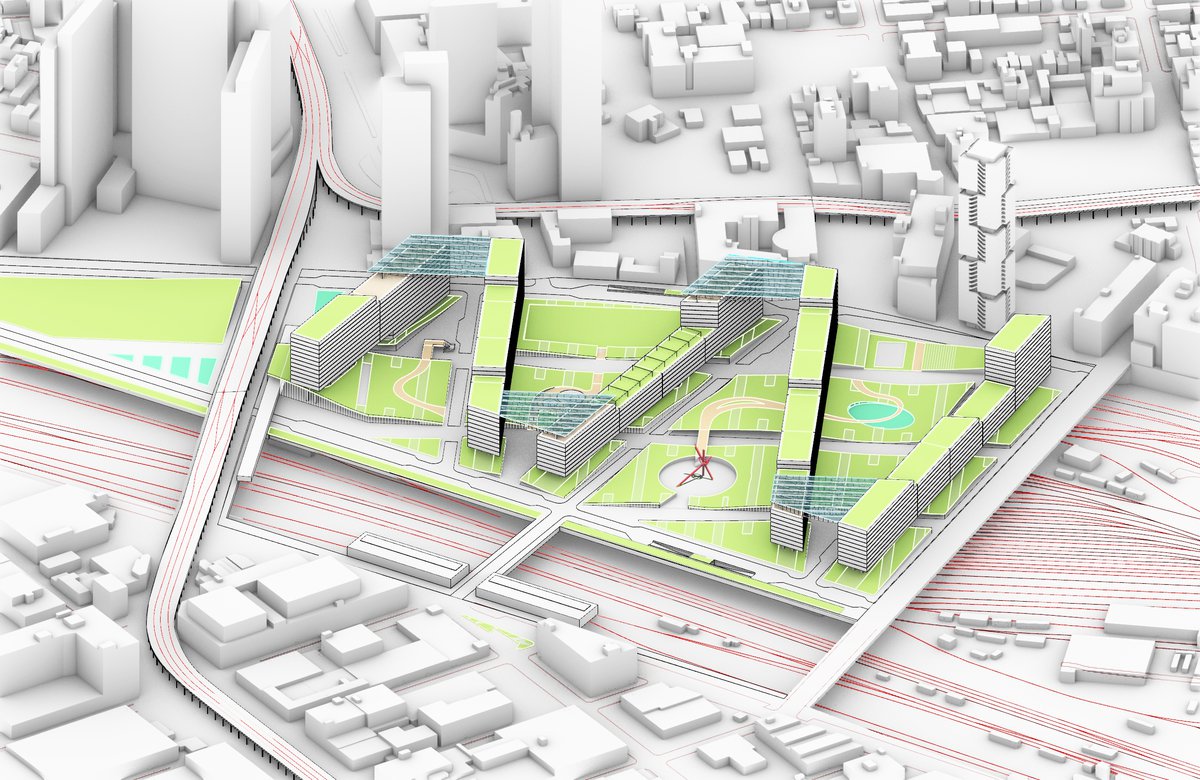 A proposal submitted by the team of Pei Cobb Freed & Partners, Guy Nordenson and Associates, and Ken Smith Workshop was selected as one of the top three entries in the 2021 Design Challenge, an international competition sponsored by Metals in Construction magazine. 
View the complete presentation
The challenge was to create an environment for affordable housing by overbuilding New York City's Sunnyside Yard, one of the busiest passenger rail facilities in North America—an 180-acre complex of critical railroad infrastructure with significant development potential.

The team's proposal envisions a spatially rich urban fabric activated by a multilayered assembly of ancillary programs and services. Featuring horizontal "skyscrapers," housed within staggered, lightweight truss superstructures, the lively blend of streetscape, landscape, and mixed-use buildings offers connectivity on many levels, creating an integrated, Central Park–like topographic whole. 
The plan merges disparate neighborhoods and nurtures the growth of diverse, multigenerational communities, achieving a sustainable synthesis of housing and social infrastructure that embodies a timely vision for urban life in the 21st century.